Our 'Compare Quotes' feature allows you to export a side-by-side comparison of your quote results
After submitting your application you may want to export your quote results for a quote proposal.
To start, you will notice that every successful quote will have a checkbox. Select each carrier you would like to compare. You may select up to four carriers for one line of business at one time. Compare Quotes is currently available for BOP, WC, GL, and Auto.
Click 'Compare Quotes' to continue.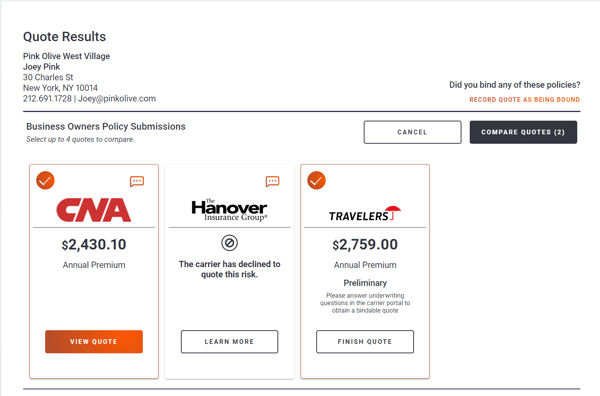 After you click 'Compare Quotes' you will see a preview of the information that will appear on your document.
To continue, click on the 'Download' icon in the upper right. There you will choose your file format. You can choose between PDF and Excel/CSV.
Note: You may notice the Travelers quote below does not contain all of the information. This is because that quote is a preliminary quote. Additional underwriting questions are still needed to determine the exact quote.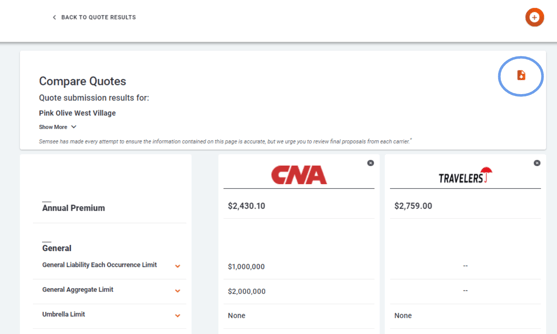 Once your file format has been selected you will see the 'Download Settings.' Here you can customize what information you want to populate in the quote comparison.
When you are done, click download.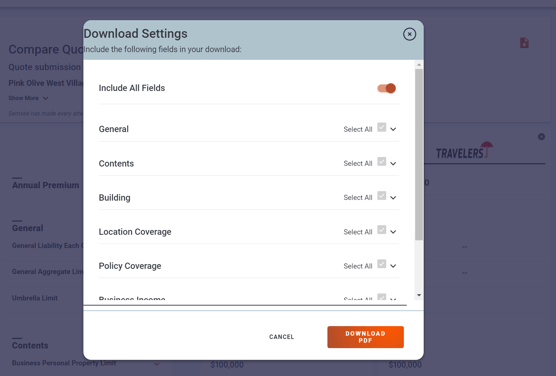 Now you have a side-by-side quote comparison! Below is an example of what this may look like. Agency branding appears in the upper left and client information appears in the top right.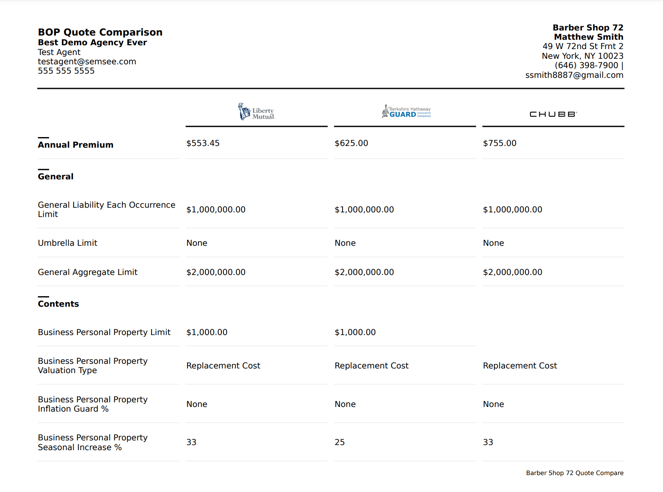 Note: This feature is not currently available for multi-location quotes.