Admin users manage which appointed carriers are available to Semsee users in their agency and which agency codes are available for each carrier.
To add a carrier to your agency in Semsee, go the Admin section of the portal and scroll down to "My Agency's Carriers". Click "Add new carrier" and you will be able to select a carrier and add your agency code(s).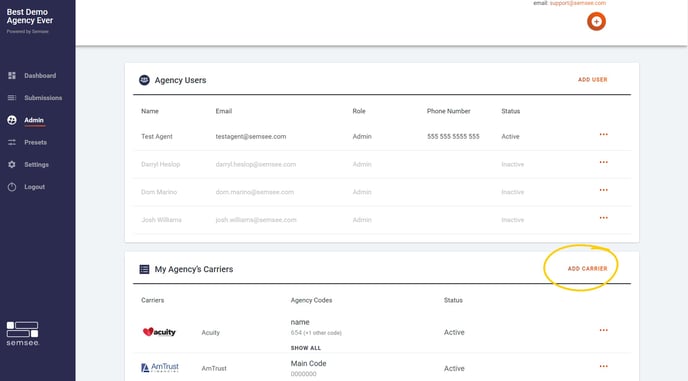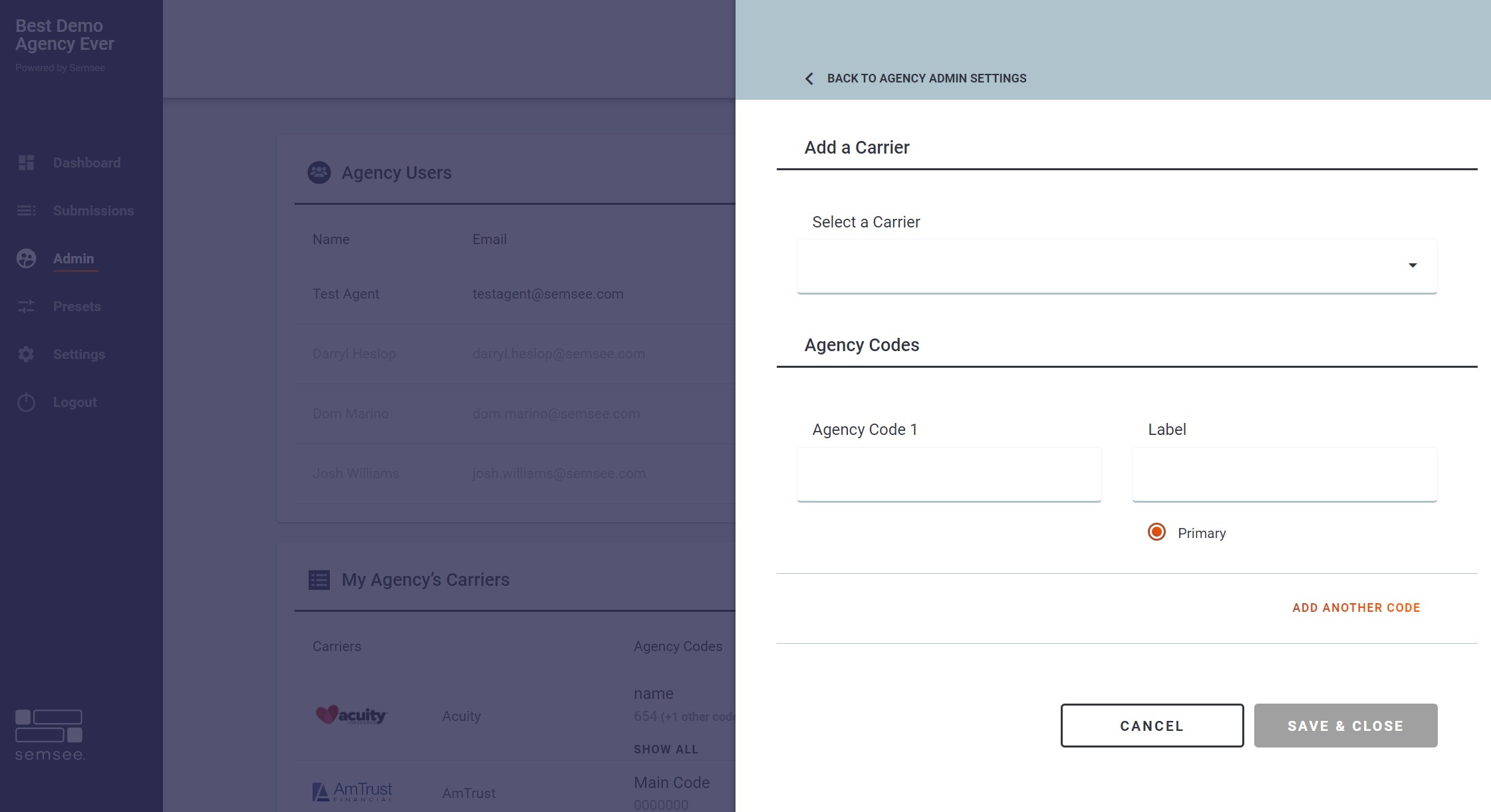 Need help? Reach out to us at support@semsee.com.
Related Articles