Utilize Semsee's Cross-Sell feature to increase your revenue opportunity per submission
With Semsee Cross-Sell, you can easily round out your book of business, simply by offering additional products, such as cyber, with every quote. For example, if your average premium is $3,500, if you cross-sell a $1,500 policy, you'll increase your revenue opportunity by 70% on every submission. That will help you reach your revenue goals even faster!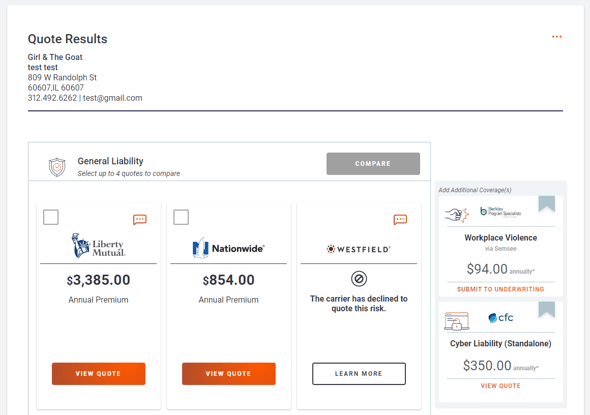 Hover over the quote to view policy details, or click "Detailed Product Info" to recieve an overview of the carrier offerings.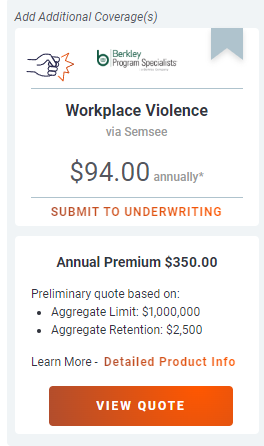 Utilize Cross-Sell to increase lifetime value for your customer, fill coverage gaps that can lead to E&O exposure, and exponentially grow your revenue opportunity per submission with no extra work!