Here's how you can ensure a smooth experience getting started with Semsee in three simple steps!
STEP ONE - USE GOOGLE CHROME
To ensure you are are getting the best experience in our application, please be sure to use Google Chrome as your web browser. You may download Chrome here if you don't have it already. And remember to keep it up to date by clicking the button in the top right corner that says "UPDATE."
STEP TWO - PASSWORD MANAGEMENT
Remembering login information and carrier credentials can be really overwhelming to keep up with. We recommend installing a password management module for your computer to help you keep track of all of your login info and credentials. Here are a few of our favorites:
STEP THREE - BOOKMARK SEMSEE'S WEBSITE
Make sure it's always easy for you to find Semsee by bookmarking our website in your browser settings. To save Semsee's website simply go to our website at https://semsee.com/ and then click the star on the right side of the browser.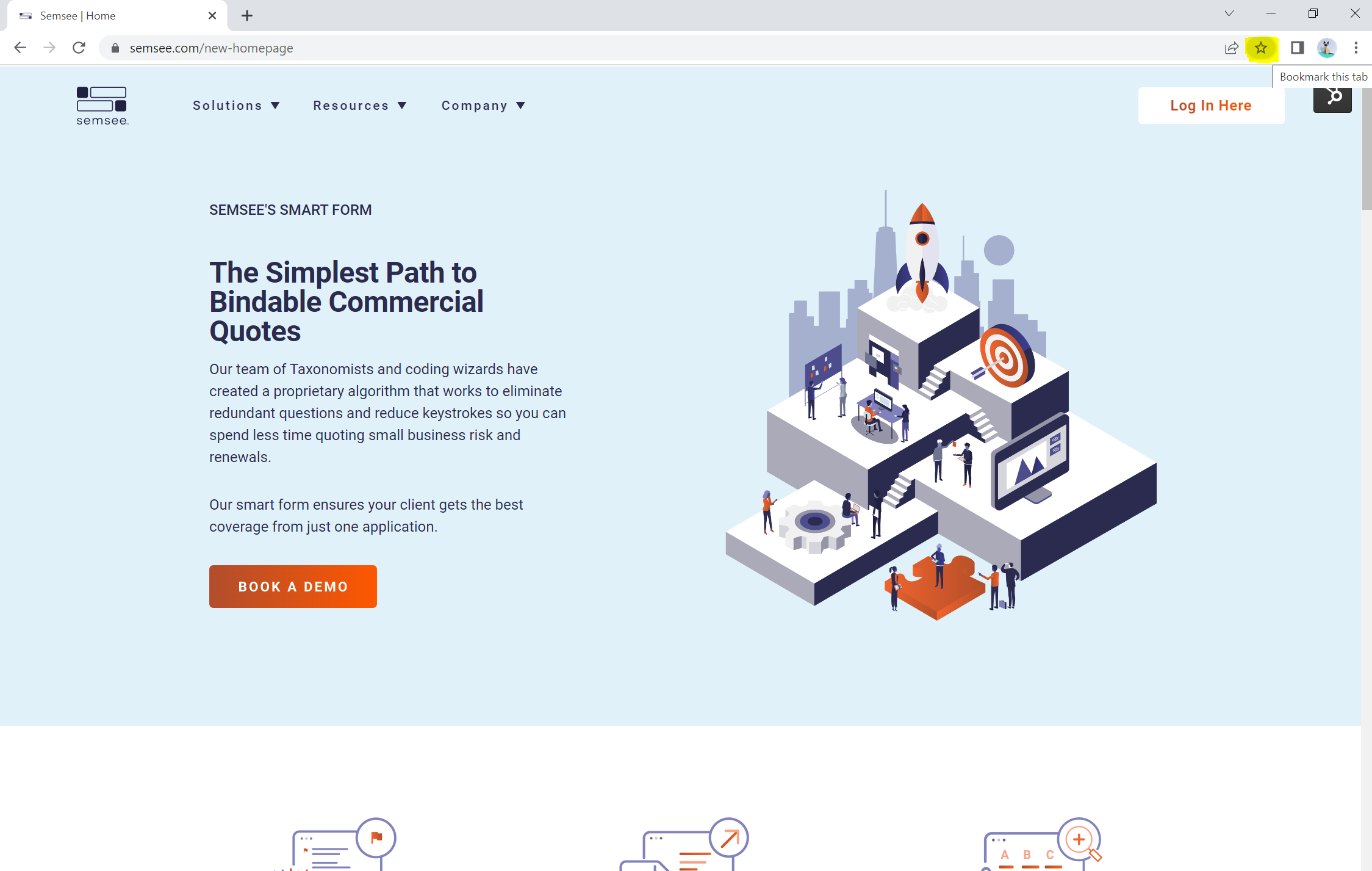 Once you click the star you should see the "Bookmark added" box. All you need to do now is click done and Semsee will be bookmarked in your browser.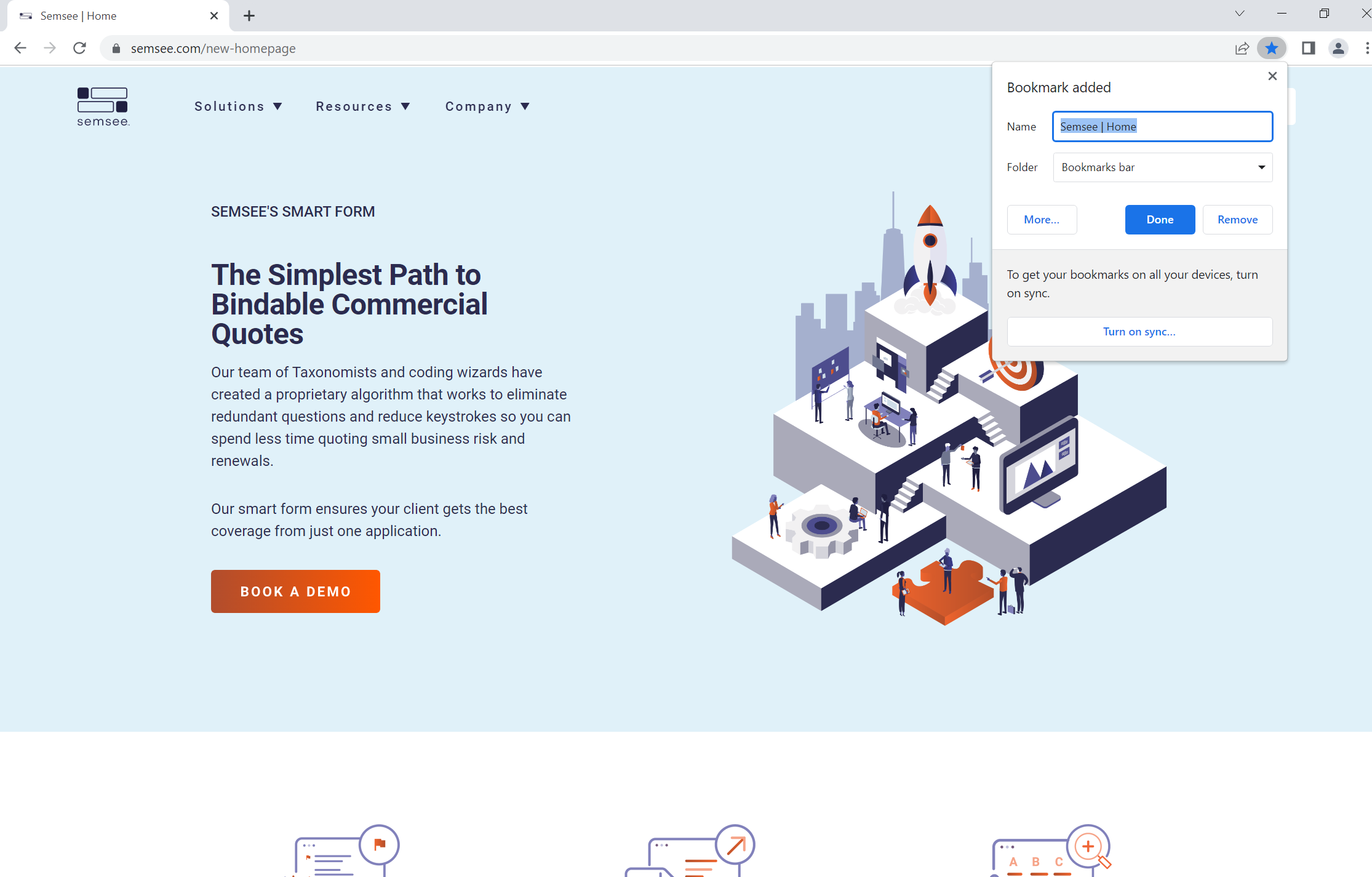 It's as simple as that! Please reach out to one of our team members if you have any further questions. Happy quoting!